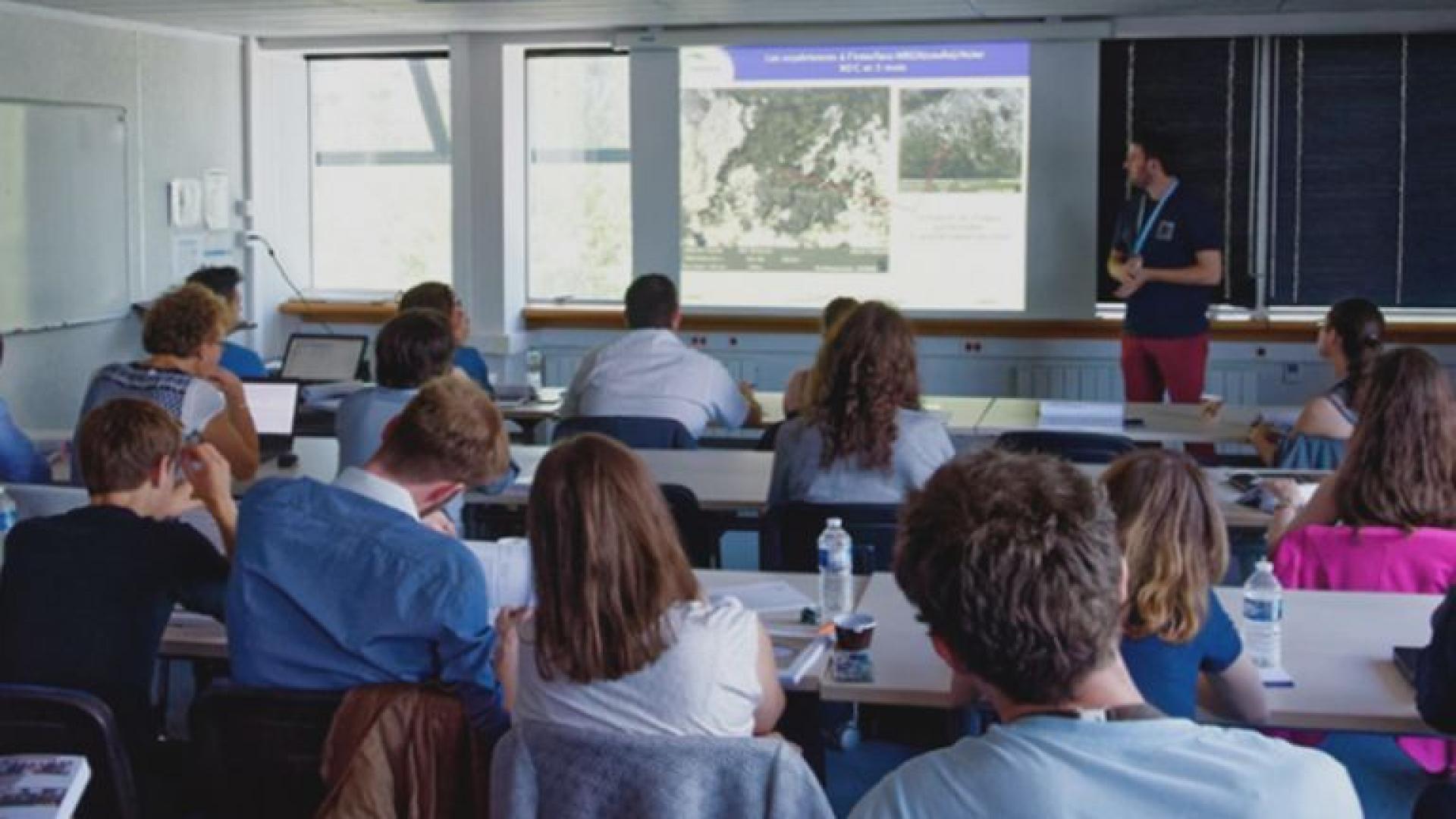 Training/Mobility
The School of RWM acts as the executive body for all training and mobility actions that are organized within EURAD. The end-users of the School of RWM are defined as professionals and potential new professionals at graduated and post-graduated levels from EU and non-EU countries (via the IAEA and NEA programmes), and in particular the next generation of experts. All the work described here will be carried out in a close interaction with the European networks having a recognized experience in training/mobility in the field of RWM.
Introductory Course on EURAD and Radioactive Waste Management
A free-of-charge one day course "Introductory course on EURAD and Radioactive Waste Management" will take place on September 14th 2020. 
This Course is open to all with a priority given to EURAD partners. 
EURAD Mobility Programme
The EURAD Mobility Programme is intended to support individuals who would like to further develop their knowledge and skills in the field of Radioactive Waste Management including deep geological disposal.
The Programme is primarily aimed at PhD students, Postdocs and Early Career professionals/researchers (who subject to evaluation) are eligible to receive financial support through the EURAD Mobility Programme (detailed information on financial support can be found in the Mobility Manual). In This first track, applicants must be affiliated to participants in the EURAD programme.
GAS/HITEC Training Course 
The first GAS/HITEC Joint training course has been organized from 22 to 24 January 2020 at the Liège University in Belgium within the framework of EURAD as a Doctoral School entitled "Multiphysical Couplings in Geomechanics, a focus on thermal effect and gas transfer impact on the behaviour of geomaterials"